About Us
Protecting Animals through the ages
In a world where there is so much suffering and cruelty, it's important to remember that there are people out there who are fighting for those that cannot fight for themselves. The Humane Society of Greater Niagara has been fighting for animals since our inception in 1881. We are an essential part of the community and dedicated to: 

Protecting animals and providing them with safe refuge and compassionate care, ensuring that every creature gets a fair chance at life, no matter how big or small. 

Finding and implementing workable solutions to the most urgent animal welfare issues of our community, the biggest being overpopulation and homelessness.

Publicly emphasizing the mutual benefits to bringing pets and people together.

Providing rescue and control as a lifeline to animals in need as a necessary service to our community.

Encouraging and providing pet adoption, animal assisted therapy, pet education, spay and neuter program and investigations of cruelty and neglect.
With a strong commitment to fundraising and membership development and as a charitable not-for-profit organization, The Humane Society of Greater Niagara relies on the kindness of the community through donations and volunteers. We deal with a diverse animal population and are faced with many situations, oftentimes in severe climate conditions. In order to continue our much-needed services, we encourage public support with a tax-deductible donation. It is our priviledge and intention to provide a wealth of services to animals in need for many years to come.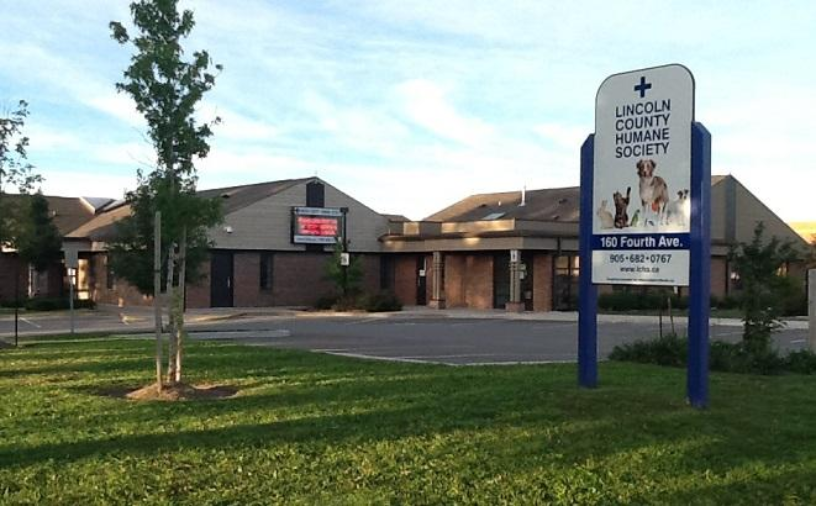 1881
The existence of a humane society in St. Catharines was first mentioned, in the Standard newspaper.
MARCH 9, 1927
The Lincoln County Humane Society was officially formed.
1935
Lincoln County Humane Society became incorporated in Ontario.
1968
Lincoln County Humane Society became a registered charity through the Canada Revenue Agency (CRA).
2023
LCHS changed its Operating As Name to Humane Society of Greater Niagara.