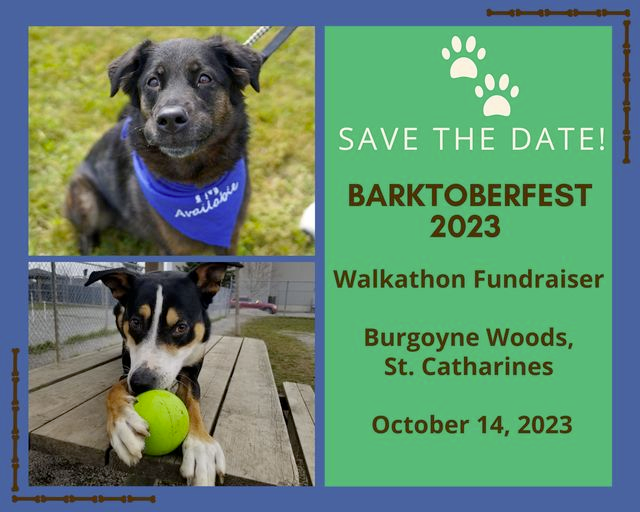 Barktoberfest 2023
Walkathon Fundraiser
We can't wait to see you all at Barktoberfest, one of our biggest fundraisers of the year! Mark your calendars, because this event is so much fun!
This year, Barktoberfest will be held on Saturday, October 14, 2023 from 10am to 3pm at Burgoyne Woods in south St. Catharines. There will be a walkathon (1km or 5km), tons of activities, a 50/50 draw, raffles, dog massages, fall-themed photo opportunities, and lots of other exciting things going on. Some of our adoptable dogs will also drop by to say hello! This is a great event to share with the whole family, dogs included, so we hope to see you all there!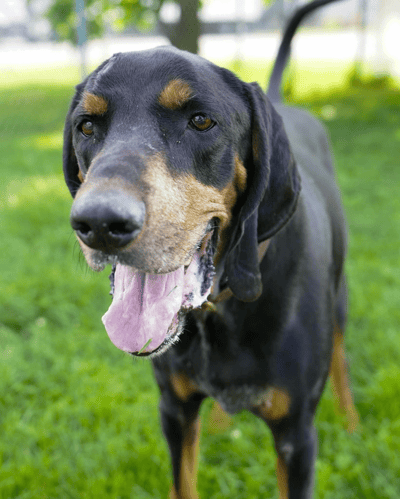 Registration for the walkathon is now open! Please visit our Barktoberfest registration page to register or sponsor another participant.More information about the event will be added closer to the time, so we invite everyone to follow our Barktoberfest Facebook page for the latest updates.
Proceeds from Barktoberfest go to the dog socialization fund, which supports medical procedures, field trips and outings, international transfers, canine massages, and basic dog necessities (collars, leashes, treats, toys, etc.). Don't worry, our cats and small animals also receive a portion of the proceeds, so all the shelter animals benefit from this great event!
We can't wait for Barktoberfest and hope to see you all there! Stay tuned for more information!