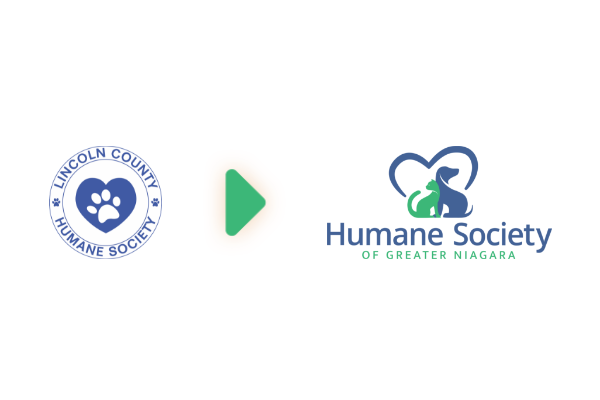 Press Release
Since 1881, our organization has been protecting and caring for animals across the Niagara Peninsula. Originally formed as the Lincoln County Humane Society on March 9, 1927, we have helped and saved countless animals over those 96 years. Finally, in our 97th year, we are changing our name.
Today, we will be known as the Humane Society of Greater Niagara. With our increased service to residents and animals across Niagara, we recognized the need for modernization and a more accurate reflection of our service area. "Through the expansion of our service area, we continue to provide excellent animal care to those animals who may be homeless, sick or injured. As a leader in animal welfare and a trusted organization in our community, the Humane Society of Greater Niagara will always work in the best interests of animals, as we continue to speak for those who cannot speak" said Kevin Strooband, Executive Director of HSGN.

Our programs to assist pet owners who are experiencing homelessness, the need for medical treatment, including mental health concerns or assisting individuals escaping domestic abuse situations, operate unmatched in Niagara and provide a vital lifeline for our vulnerable community members. Our policies on diversity, equity, inclusion and acceptance provides a safe, customer service based organization, where everyone is welcome.
HSGN invites members of the public to visit our new website at www.hsgn.ca and to stop by the shelter to support the animals with a donation, or learn other ways to contribute to your community humane society.