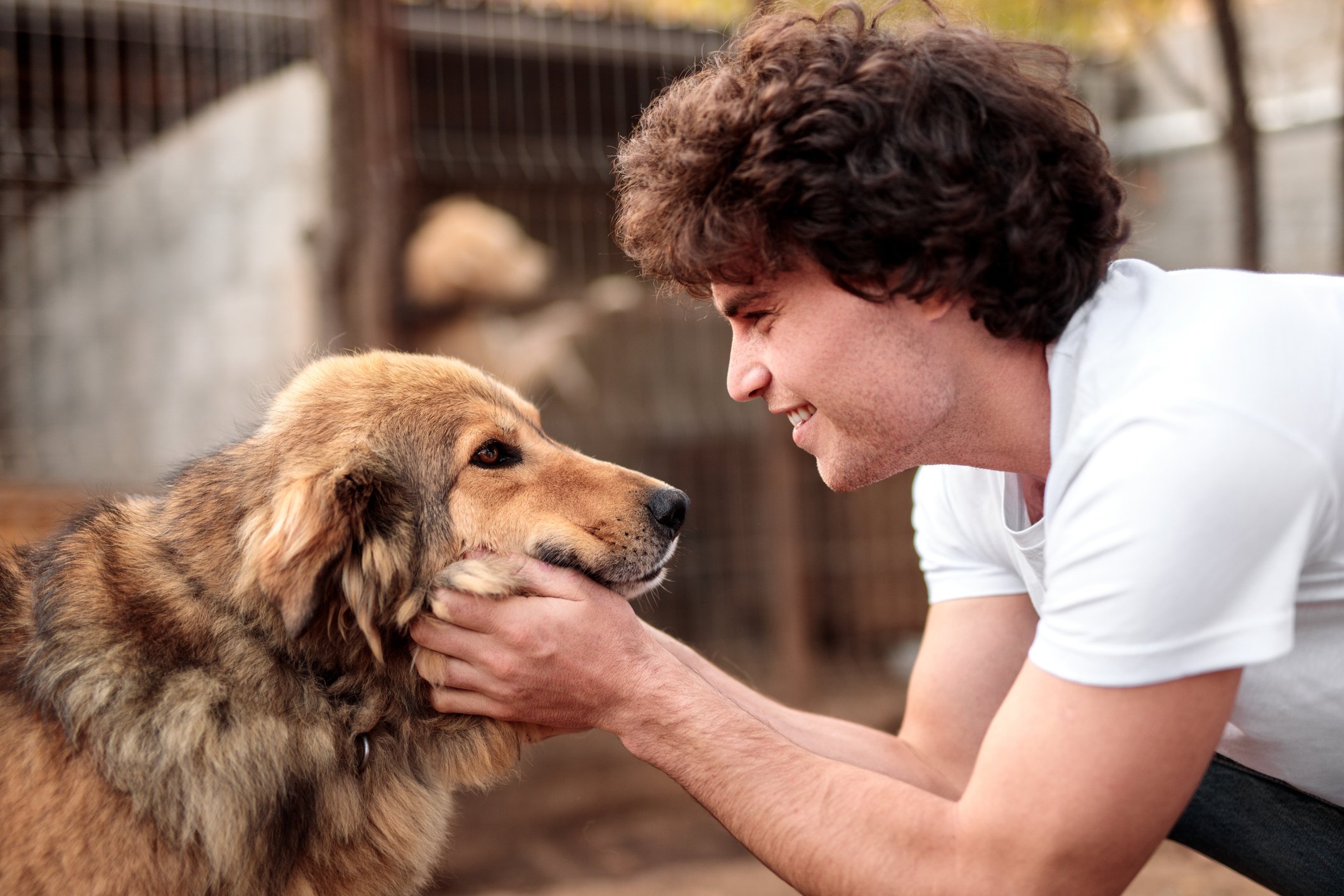 What It's Like to Be a Humane Society Volunteer
Have you ever wondered what it's like to volunteer for the Humane Society of Greater Niagara? Well, we'll let you in on a little secret: volunteering with us is rewarding, fun and full of surprises.
You might be surprised to learn that our volunteers come from all walks of life. They include people who have never worked with animals before as well as those who are already experienced animal caretakers or veterinarians.
Volunteers range in age from high school students to retirees (and everything in between). Some volunteers work here every week; others come once a month or once a year. Some have been volunteering for years; others just started this year!Eager to learn more about the group of caring and compassionate animal lovers that forms our team of volunteers? Continue reading as we explore what it's really like to volunteer for the Humane Society of Greater Niagara.
What does a volunteer at HSGN do?
Volunteers are an integral part of the Humane Society of Greater Niagara. Without them, we'd be unable to help the thousands of helpless animals who come through our doors.
HSGN volunteers selflessly contribute thousands of hours to our organization and the animals in our care each year. It's because of them and their amazing work that we are able to continue doing what we do.
What do they do, exactly? Well, that depends... At HSGN, we are proud to offer several programs, which provide ample opportunities for volunteers to lend a helping hand. Get to know each of them below:
Cat Socializing
Despite often being depicted as mean and standoffish, cats are social creatures. In fact, ongoing socialization is especially important during the adoption process. That's why we created our cat socializing program.
For about 15-20 minutes a day, cats meander over to our playroom with one of our 50 active socializers, where they have the chance to stretch their legs, sniff around and play. With an abundance of cuddles, pets and a good brushing, our dedicated team of cat shelter volunteers prime our felines for a smooth transition. Following each visit, volunteers write a personality log about their experience. These logs are then stored in each adoption room for potential adoptees to read.
Why do we do all this? Because we believe that by exposing cats to different people and stimuli, we can better prepare them for life outside the shelter. Socialization helps felines become more comfortable around other animals and humans, which in turn makes them more adoptable.
However, not all cats that arrive at HSGN can start socializing right away. Some arrive at our shelter traumatized and feral-like, requiring extra care and support. To account for this, beginning in November 2015, we added the Undersocialized Feline Rehabilitation Group (UFR) to our socialization initiative.
The program and its team of patient volunteers seek to domesticate cats so that they're able to eventually graduate to adoption rooms. It can take days, weeks, or even months but our UFR volunteers have had great success to date with nearly 100 of these cats adopted as pets. And as for the few that were found to be truly feral, HSGN found homes for them through our "Feline Farm Friends" program.
Dog Socializing
Like cats, dogs require ongoing socialization to cope effectively with new situations. As such, our dog socialization program requires a big commitment. But if you ask any of our volunteers, they'll tell you it's worth it.
Our dog shelter volunteers visit three times a day, 7 days a week to take the adoptable dogs outside to our dog runs. They also commit to a set time each week to bond with the canines, during which they play, catch up on cuddles, and socialize.
The Humane Society volunteers in this program also take the adoptable canines out on field trips throughout the year. Heading to several events across the region, these fervent volunteers aim to fundraise enough money to support development activities for our adoptable pups.
We've been running this program for years, and the results are amazing! By exposing dogs to different people, environments and experiences, volunteers teach dogs how to best interact with people, which ultimately increases their odds of getting adopted. We've seen so many success stories resulting from this program, and we can't wait to see what the future brings!
Small Animal Fostering
Many of our small furry friends (and at times not so furry ones) require special at-home care as the shelter environment can be very stressful for them. Through the small animal fostering program and its team of resilient volunteers, HSGN provides each of these small critters the extra support they need to thrive.
The Humane Society provides each of our small animal volunteers with the appropriate supplies needed to take care of the small animal they are fostering, whether it's a rabbit, guinea pig, or bird. Our volunteers are responsible for providing endless love, care, and support during this delicate transition period so that these small creatures grow ready and able for their promising futures.
Queens and Kittens Volunteer
When you foster cats and kittens, you're not just helping them out of a bad situation– you're helping them into a better one. Volunteers in our Queens and Kittens program foster felines, whether kittens, who are just a few hours old, or adult mother cats with several newborn babies.
HSGN provides our cat shelter volunteers with everything they need to take good care of the felines. Our committed volunteers provide the love and attention necessary to support them during this transition period.
Our Queens and Kittens program also provides volunteers with an opportunity to introduce a pet in need of shelter into their home without a lifelong commitment. If you're unsure about adoption, this is a great way to see if you're ready.
Adult Cat UFR Fostering
Some cats arrive at HSGN fearful and nervous. For them, the shelter can be a scary place. The noise, the smells, and the unfamiliar environment can be exceptionally overwhelming. Fortunately, our team of Adult Cat UFR Fostering volunteers is able to provide them with a safe, calm space where they can gain confidence and become better socialized prior to adoption.
Foster parents are also able to provide adopters with valuable insight into how the cat behaves in a home environment. This type of information isn't always something HSGN has access to, but it can be very insightful during the adoption process. And thanks to the adult cat UFR fostering program and its volunteers, HSGN is better equipped to accept more cats into our UFR program. It's a win-win!
Dog Fostering
Medical concerns, past trauma, and old age can render some dogs that arrive at HSGN in need of foster homes. Our dog fostering volunteers provide the love and care needed to help our canines transition into new homes. They also help us find out which dogs are good with other pets, children, and adults, so we can appropriately match them to their "fur-ever" families! And they do it all out of the goodness of their heart!
Inside Volunteer
With over 100 animals in the shelter on any given day, cleaning is of utmost importance here at HSGN. We rely on our team of steadfast inside volunteers to assist us in keeping both our shelter and animals squeaky clean.
Often filled by cooperative education students and those looking to complete community service hours, our inside volunteers, are the backbone of our organization. Their dedication and hard work make it possible for us to provide a clean environment for our animals, employees, and clients alike.
General Administrative Volunteer
At the HSGN it's all hands on deck. Whether you have admin experience or are more comfortable helping out at the front lines, we welcome your contributions! Many of our volunteers demonstrate administrative backgrounds and prefer to lend a helping hand away from the front lines. These volunteers find themselves best suited for our general administrative volunteer program.
Our general administrative volunteers work alongside other volunteers and staff to help keep things running smoothly– from creating monthly reports and organizing to filing and typing.
Volunteering at the Greater Niagara Humane Society: A day-in-the-life of a shelter volunteer
Every day at the HSGN is different, bringing with it new joys, challenges, and experiences. "To spend time with so many wonderful dogs and watch them flourish and regain trust through the love and care given to them, is truly remarkable!"
Depending on your volunteer position, you may be responsible for fostering a new friend, interacting with animals up for adoption, or providing adoptable cats and canines with an abundance of cuddles.
Ingrid B, one of our current cat socializers, says for her, it's the little things that make this volunteer position worthwhile. "I love the feeling of helping the cats and letting them know it's a safe place for them to be. I enjoy seeing their milestones. "
And no matter what position you apply for, it's unanimous: volunteering for the HSGN is incredibly fulfilling. "Volunteering at HSGN has been so rewarding. I look forward to my time each week with the animals. I know I can't take them all home, but I can help to get them a forever home."
Why become a Humane Society of Greater Niagara Volunteer?
In case those compelling quotes weren't enough to convince you why volunteering with HSGN is worthwhile, here are several reasons why you should consider lending a helping hand to this essential part of the community:
Instantly bear witness to the fruits of your labour. As you begin to spend more time with an animal, whether through play or socializing, you'll start to notice a change in their behaviour. Soon their personalities will begin to shine through and it's because of you.
We need you. The HSGN is able to operate because of the continued support of volunteers. Our intake of animals shows no sign of stopping and each one needs your love and support. By spending time with animals, you're not only giving them love–you're socializing them, which increases their odds of being adopted.
It's good for you– in more ways than one. Volunteering at the Humane Society is more than just good for the animals. It's good for you too! It's been proven time and time again that spending time with animals helps lower stress levels and blood pressure. You'll also get plenty of exercise from walking around all day, which has been shown to help improve mood and energy levels.
It's a feel-good thing. Volunteering for the HSGN makes you feel like you're part of something bigger. You're contributing to your local community and doing something to help place animals, that would otherwise be without a home, into loving and supportive families.
Gain professional and life experiences. Volunteering is a great way to explore potential career opportunities, build your resume, and gain valuable life experience. You'll also develop skills that show you care about others and value a sense of community, which are two qualities that are highly sought after by employers.
Make a Difference and Join Our Team of Volunteers Today!
If you're not in the market for a new pet but are looking for a way to help out animals in your community, look no further. At HSGN, we are always looking for more people to join our team of passionate volunteers. Interested? Simply follow the steps below to start your application process:
Step 1: Sign up Online
Head over to our volunteer program platform- Galaxy Digital. Create an account to use for all things volunteering: including scheduling and communication.
Step 2: Complete Forms Online
Once you've created your account, you'll be redirected to a page where you'll enter your contact information. In order to proceed you must fill out all information flagged. Once completed click 'Save and continue'.
Step 3: Note Your Availability
Complete the volunteer application and let us know when you're available so we can be sure to best accommodate your schedule. Once submitted, our team will review your application and get back to you with the next steps so you can officially begin your journey to becoming an HSGN volunteer!
If you have any questions regarding our volunteer programs or the application process, don't hesitate to contact us! We're excited to have you on board.