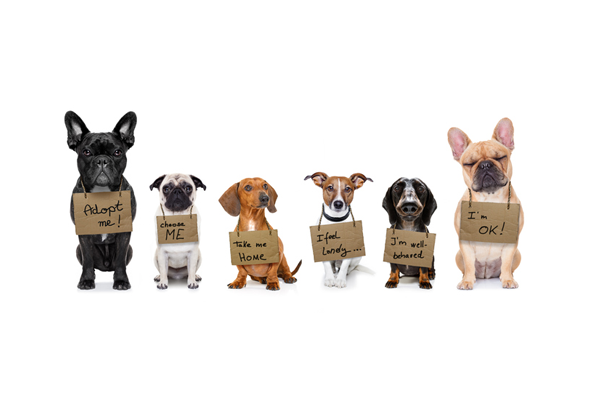 What's in a name?
Humane Society of Greater Niagara, formerly known as The Lincoln County Humane Society, is a non-profit, community-based animal protection organization and a registered charity and has been a safe refuge by re-homing and protecting animals since its inception in 1881. While our passion for animals and concern for their wellbeing haven't changed, our location has a few times over the years and most recently, so has our name. As we now serve many areas in the Niagara Region including St. Catharines, Thorold, Grimsby, Niagara on the Lake & Fort Erie, it only made sense to get with the times and change our name! Our mission to be leaders in animal welfare and to maintain a community where animals are valued and nurtured by an enlightened and compassionate society is always at the forefront of everything we do.
Still providing the same care and compassion, our reach isn't the only thing that has grown, our services have too. As well as our adoption and animal control services, we now offer online dog licensing (in some areas) and a full-service veterinary clinic with high volume – low cost spay/neuter surgeries. Also, in our quest to build a more humane society, we have implemented Niagara's first ever Community Fridge, located in the gazebo on our front lawn for those community members in need of food for them and their families.
Have you ever wondered how we do what we do for our four-legged (and sometimes two-legged) friends? The answer is simple, we employ professionals with experience & compassion for animals, and for the rest, we rely on the kindness and generosity within our community.
Board of Directors:
Our board is made up of a baker's dozen of hard working, dedicated professionals from within the community. They all volunteer their time and talents for the betterment and protection of animals in need and we couldn't do what we do without them.
Volunteers:
Our volunteers are truly a vital part of HSGN and work tirelessly every day to ensure the animals in our shelter are cared for. Whether it's administrative work, socializing, exercising or just playing with the animals, each volunteer brings their own special energy and compassion to everything they do. Taking care of, protecting resident animals, and finding them forever homes can be a daunting task at times, and they always do it with full hearts!
Donations:
If you have ever wondered how truly giving our community is, we are here to tell you it is, in spades! We are able to help thousands of animals because of the generous support from people from all around the Niagara Region and even beyond Southern Ontario. There are many different ways to help out, whether it's financial support, food & supply donations, or by becoming a member of the Happy Birthday Club, we are so grateful for the help we've received and continue to receive by generous people like you!
Our Services
Animal Control
By definition, animal control is an organization or entity that takes custody of stray domestic animals and facilitates their return to or placement in a home environment, defends animals from abuse and neglect, and protects the public from aggressive or dangerous animals. At HSGN we take this very seriously and pride ourselves in speaking for those who cannot speak for themselves, while protecting the public. Our experienced staff are trained to assess situations and determine the right solution for the animal and the safety of the community. Whether removing stray animals from a neighbourhood, responding to lost or injured animals, protecting pets from a dangerous situation, or retrieving a surrendered animal, we are here to help and assist in any way we can.
Adoption
Adopting a new member of the family is rewarding for both you and your new furry friend. There are so many benefits to adoption, just to name a few: animals help to relieve stress, they help you stay healthy and live an active lifestyle, they are good for your metal health and provide you with unconditional love and companionship. If that's not enough, you'll be giving an animal in need a forever place to call home and that's nothing to sneeze at!
When you adopt an animal from our shelter, the following is included:
All cats, kittens, dogs, puppies, and rabbits will be spayed/neutered.

At least one set of vaccinations for dogs, puppies, cats, and kittens.

All cats and dogs will have a 24PetWatch Microchip to help your pet return home should they become lost.

All dogs will have completed a behaviour assessment.

Any medical treatments or surgeries that were required while in HSGN care.
Just follow our six-step process and you'll be cuddling on the sofa with you new bestie in no time!
1. View our Adoptable Animals
Animals are placed on the website as soon as they are ready for adoption. New animals are added daily, so please keep checking if you do not see one who fits your family right away.
2. Submit an Adoption Request
Once you find an animal you are interested in, click 'Adopt Me' on their profile page. You will then be asked to create an Adopets account and answer some questions about you and your family, your lifestyle, and what you are looking for in a pet. This will help us make sure they're a good match for you.
3. Phone Consultation
HSGN staff will review the information you submit, then call within two business days to go through the animal's medical and behaviour history and their lifestyle needs.
4. Meet & Greet Appointment
After reviewing the pet's history, we will schedule a meet-and-greet appointment for your family and potential new pet. Depending on the public health restrictions at the time, your appointment may take place virtually or at the shelter. If all goes well, we will proceed steps 5 and 6 the same day, so be prepared to take your new pet home!
5. Finalizing Your Adoption
Now that you've decided on your new pet, we'll review what is included with your adoption and answer any remaining questions you have. You will then sign our adoption commitment form and pay your adoption fee.
6. Take Home Your New Pet!
It's official! Your life with your new family member has begun. If you need more time to get your home ready, please speak with our team.
Being a part of a large, nurturing community like the Niagara Region means that giving back for the greater good is everyone's responsibility and at the Humane Society of Greater Niagara, we pride ourselves in doing our part. If you'd like to do your part in helping to protect and care for animals in need, check out our new website or give us a call today and see how you can help.